China National Offshore Oil Corporation (CNOOC) organized a field visits for Hoima District LG staff and Political leaders for a detailed overview on the progress of Oil Projects in the District.
CNOOC International is one of the largest oil and gas companies in Uganda's energy sector and owns one-third interests in each of the Exploration Areas (EA) EA1/1A, EA2 and Kingfisher.
Hoima District team visited Kingfisher site that is being developed and current there is civil works going on. Works include; 3 Oil Pads, Central Processing Facility (CPF) for separating water, mud and other substances from the oil that will be transferred to Kabaale Industrial Area and later to Tanga in Tanzania.
Excel contractors is the company responsible for constructing pads at the moment and 2 Oil wells have already been drilled.
CNOOC assured the district that there is no threat to the community living around the wells. People that were affected by the project are being compensated. The Company has constructed 3bedroom houses with a sitting room, solar power, water harvesting facility, kitchen and toilet for people affected as seen in the photo.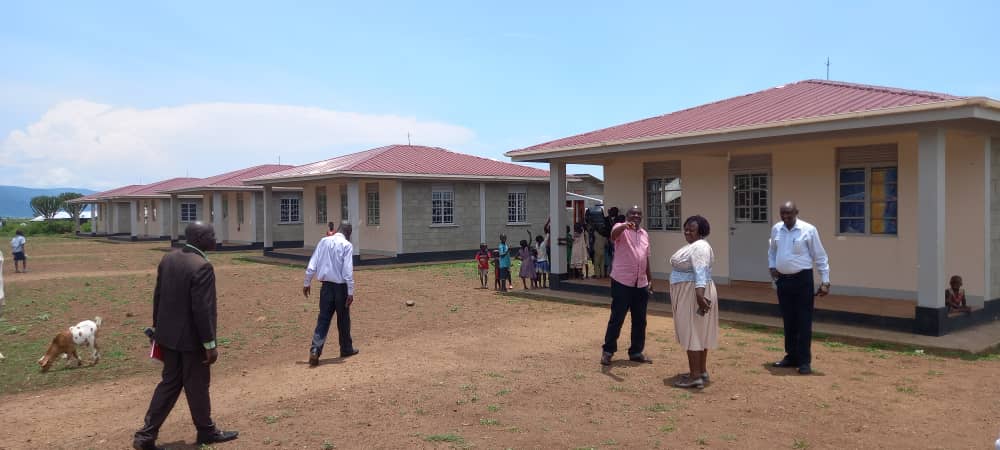 The Resident District Commissioner (RDC) Emmy Kateera Turyabagyenyi thanked CNOOC and UNOC for the great work being done and appealed to CNOOC to provide social responsibility like schools and other facilities.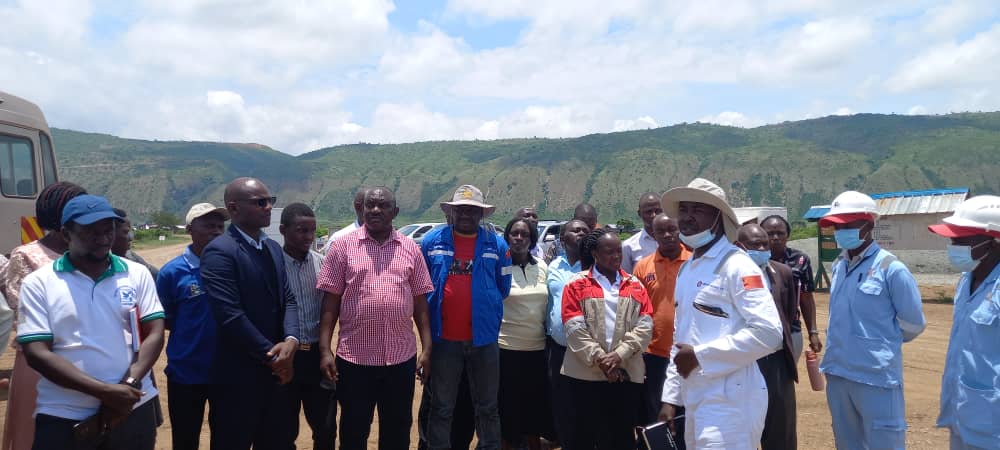 CNOOC assured the District team that it has supported the communities they are working with. For example, Buhuka has been supported with school items and teachers. Boer goats, pigs and chicken have been given to groups.
During the same visit, the team visited the Kabaale international Airport located in Kaabale Subcounty Hoima District. The Airport construction started in April 2018 and is at 85% accomplishment. This is expected to end in 2023.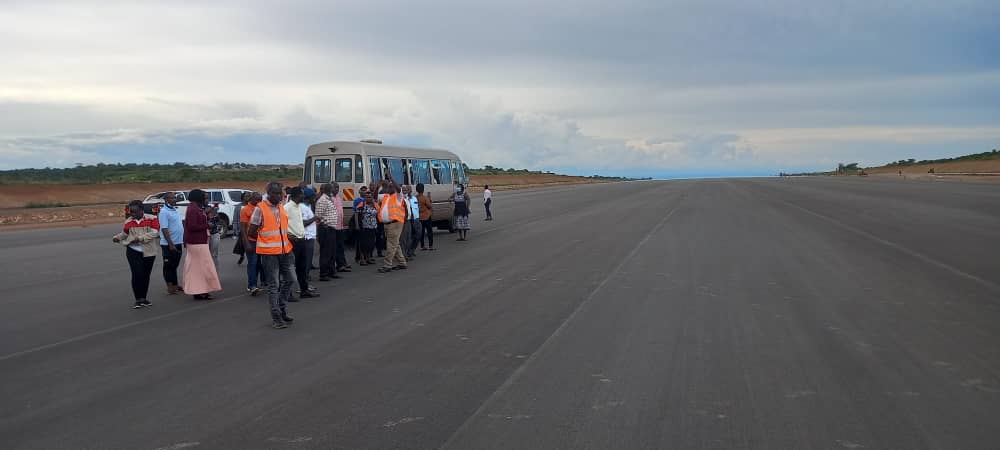 The Runway, cargo terminal building, and other facilities constructions are in the final stages. This airport has been designed in a way that it can accommodate any heavy cargo carrier in the world.
The RDC called upon the local community to look at all these developments as an opportunity and start preparing them selves so that they can tap on the advantages that are coming.