The road network is relatively good. Major roads include:
Kampala Hoima Road, connecting Central and Western regions.
Hoima Kaiso Tonya Road, linking the Albertine oil-area to the rest of the country.
Kigumba Masindi Hoima Kyenjojo Road, connecting most of the Western Region.
Ikamiro Kingfisher Road, providing access to the lone oil field.
Hoima Wanseko road.
Masindi Biiso road.
The proposed Hoima Airport is being developed near the Kaiso-Tonya oil fields and the Uganda Oil Refinery, with the capacity to handle large passenger and cargo aircrafts by 2022.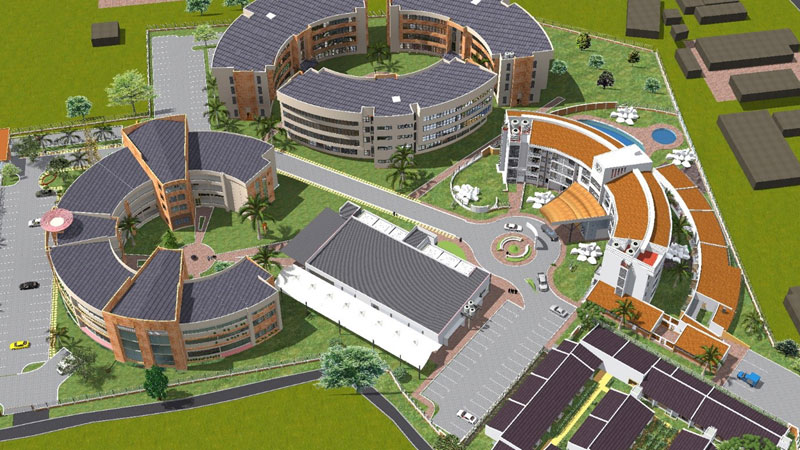 Engine-thrust ships will be introduced to upgrade the transportation services across Lake Albert between Uganda and DRC.
The district accesses major mobile telephone networks including MTN, Airtel, UTL as well as internet connectivity. Almost every major street has an internet kiosk, providing access to a variety of services. There are four radio stations and one local television station.
However, with digital service providers, there is access to all pay-tv stations like the rest of the
country.
Hoima town has established adequate, decent accommodation, including more than 20 full-service hotels, apartments and bungalows for short and long stays. Some of the high-end hotels include Riviera, Kolping, Glory Summit, Mika Eco Resort, Kijungu Hill, and Crown Hotel.
According to the National Development Plan (NDPIII, 2015/16-2019/20), Hoima is a strategic area for major planned infrastructure projects. This is because of the vast mineral potential existing in the district.
Hoima is supplied by Muzizi Hydro Power Station (45 MW).